Why Should I Sell My Brickell Condo?
The original article (see below) was written in April 2014. We warned back then for an oversupply in the Brickell condo market and how this might affect Brickell's prices in 18 months from that moment. We informed owners of Brickell condos (specially those who bought the generic unit) to offload their Brickell condo within 18 months from that moment to avoid big losses.
Below we show you a graphic of Brickell condo sales in the last 2 decades. You see here that prices peaked in 2014 and 2015 and anyone who had listened to our advice (many of our clients did) still got the peak prices. Exactly 18 months after the moment of releasing this blog, in 2016, we see the market took a dive.
For more market predictions, market updates and market forecasts please contact David Siddons directly
David@siddonsgroup.com | 305.508.0899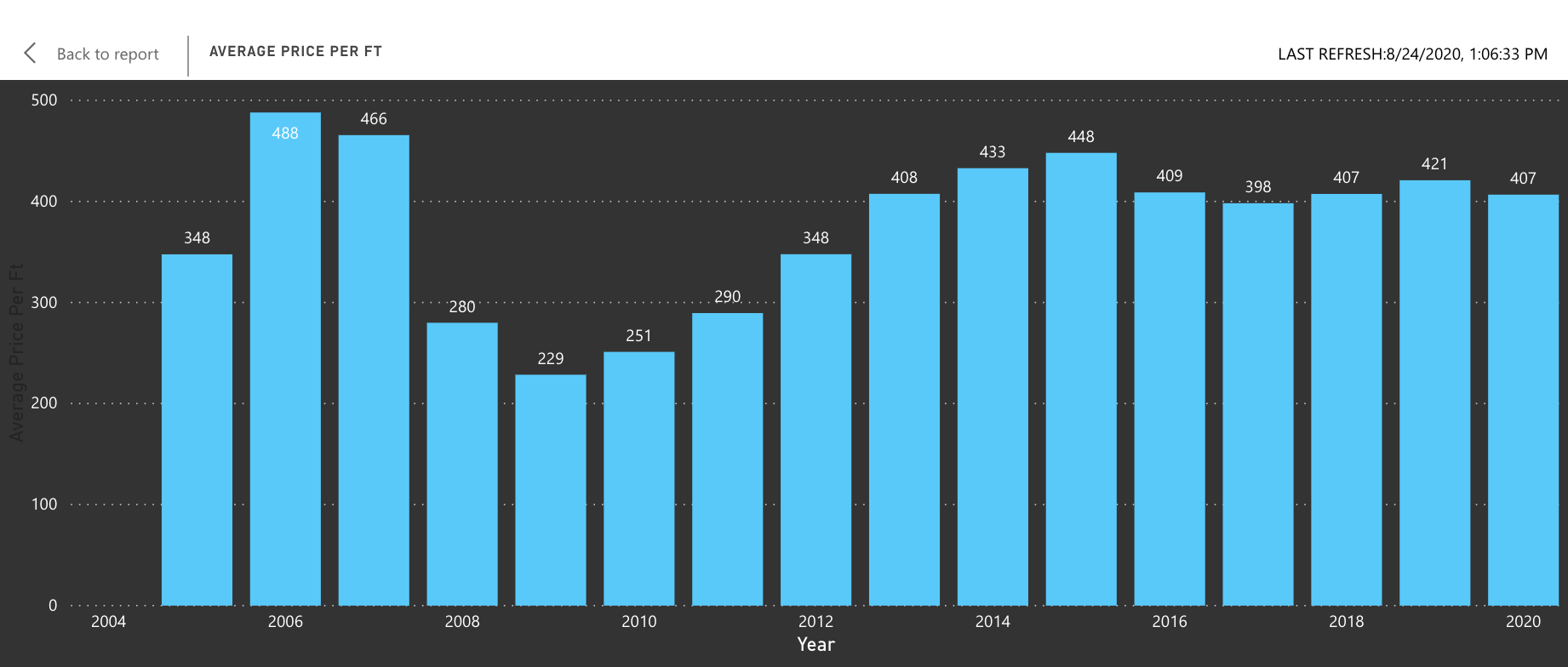 The below article was written in April 2014. Some information might be outdated (Specially regarding prices) and pictures might not be available anymore
Why Should You Sell Your Brickell Condo In The Upcoming 18 Months??
No reason to panic for Brickell Condo Owners – but we would like to make you aware of some of the upcoming risks!!
The Current Brickell Condo Market
As can be seen from the table here below more and more people are selling their Brickell Condo. Although Brickell is still a booming area we notice more and more that the critical buyer/renter wants it all, the newest buildings, the best ocean views and the best amenities. Those older Condos that don't offer that perfect view or that don't offer these great amenities find themselves often on the market for a long time before being sold.
Brickell's Condo inventory was rising as well in the last year. This means that it is becoming more and more a buyers market. (everything above 6-9 months is a buyers market)
In the overview below we see that 3496 units are entering the Brickell Market between now and the end of 2016. Of all these units 78% is already sold (numbers are from January 2014).
Pre-construction units offer a threat to current home owners because:
Pre-construction units are often priced slightly lower than resale units and therefore more attractive
They might be sold right after the building is finished (Condo flipping) as prices will be rising – competing with resale units again…
They might enter the rental market changing the Supply and demand drastically
Why is this the right moment? – It has been argued that if Condo owners who are currently renting their units wait another 1-2 years, you will be competing against around 3500 new units that will have entered the Miami Real Estate market increasing the supply of Brickell Condos considerably. If we encounter 'rental supply' overload we could be heading for a correction. A simple case of 'demand and supply' shift. It will all depend if the supply does indeed outstrip demand.
Picture below: Brickell pre-construction condos have been selling at prices often a much lower price than resale units. Many of these units have been bought as 'rental income' producing properties.
Many of my clients that list their Brickell condo's ask us: " Why would I sell my Brickell condo now, the market is still going up?" Yes this is definitely true, the market is still going up, but the high amount of new Brickell Pre-construction Condos that will hit the Miami market between 2014 and 2016 may negatively affect the value of your unit if your unit is considered relatively generic by Brickell Condo standards. These new condos will provide an enormous new offer to the Brickell market providing you with more competition when you do sell.
Besides the rising inventory, it can be noted that Brickell's condo prices grew slower (9%) than  in other Miami areas also indicating there is more supply than demand
The affect of these new Condos on the Brickell market
The enormous increase in the supply of Brickell Condo units for rent, may make sales prices might suffer if those units cannot be rented out and the owners decide to sell. With that said here is still a considerable influx of new residents into Brickell and Miami  general and with new commercial and retail development coming to such locations as 'Brickell City Center' we hope that the demand will allow the market to stay buoyant after these projects are completed.
Do I need to sell my Brickell Unit right now?
The above arguments does not imply that all Brickell units will suffer from this new competition, but these facts are definitely something to keep in consideration for Brickell Condo owners.  Units offering spectacular ocean views in high-end buildings are still in enourmous demand. The new pre-construction condos are often not oceanfront and prices are often equal to those of resale units. This article therefore is not meant to make all Brickell Condo Owners panic but merely to warn some Brickell condo owners for the influx of new condo units and to perhaps consider exiting their unit if they feel the popularity of the building may suffer in the face of such stiff competition.
Anticipating the Brickell Real Estate Market
The David Siddons group wants to update its clients on the facts. If you are considering moving in the near future or are considering selling your apartment in Brickell or moving your investment strategy sideways and buying a single family home instead please call us. We will be able to help you sell and will start by providing you with an honest and free market appraisal of your property.