Find Your Miami Dream House In the Most Unexpected Way
A Miami Real Estate Agent who goes the extra mile for his buyers
What distinguishes a good Miami realtor from all the others? Knowing the market and knowing where the numbers are, but also knowing who wants to sell at what price, even if the property is not listed.
The David Siddons Group thinks out-of-the-box and when our clients can't find what they are looking for on the market, we go the extra mile. We look for off-market properties, that match our clients' criteria, and we reach out to these homeowners to see if they want to sell. We have closed over a dozen of homes this way, allowing our buyers to find the right home, which they would have never found if it wasn't for this out-of-the-box strategy
This sales strategy has allowed us to create a database with over 100 homeowners that are willing to sell for a certain price, just not willing to list their property.
We offer off-market properties in Coral Gables, Coconut Grove, Pinecrest, Miami Beach and South Beach
The clients below found their dream home this way!
"The house that we ended up buying wasn't even on the market"
"The last two houses you find for us to buy, weren't even listed"
Let us know what property your liked
Did you see a house in your area and would you like to know at what price the owners are willing to sell? Let us know and we will reach out to the owners to see if we can arrange a showing.
Many potential buyers are also looking for an empty lot or a dated property to remodel or to rebuild. These properties are not always on the market. Also for this; Contact the David Siddons Group and we will do the search for you!
Please fill in your details and David Siddons will contact you
Get our

Newsletter

No Thanks
Get the latest news from Miami Real Estate News
Email to a Friend
Recomend this to a friend, just enter their email below.
Your email was sent succesfully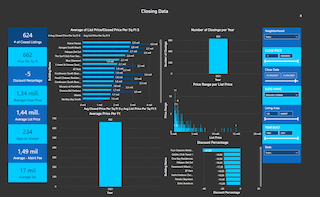 COMPARE WITH CONDOGEEKS

Meet our Team