The Investment potential of Commercial Real Estate in Miami
Commercial Real Estate in Miami – A new Investors paradise
Prices will increase as absorption of Commercial Space increases and new construction slows down
Commercial real estate in Miami is becoming the next best thing for international investors looking into our city for investment purposes. A recent study concluded that the inventory of Miami's offices is decreasing rapidly while the construction of new workplaces is slowing down. This together with a rising demand for commercial real estate because of an ever growing population and interest in Miami as a business hub for Latin America can only mean one thing ⇒ An Increase in prices.
The Brain Gain of Miami – No1 Happy Place to work
According to above mentioned study group the prime office rental rates could rise with as much as 15% to 25% during the next two years.
One Flagler Boutique offices – Read all the details here
Investors have discovered Miami Again – This time not just for residential real estate
With a continuously growing and diversified economy, Florida's economy remains strong and seems to continue going strong with Investments from Europe, NY and Latin America. South Florida, with its booming tourism, as well as increasingly world-class restaurant, hotel and retail offerings, is growing in popularity, said Gregory Rumpel, managing director of JLL's Hotels and Hospitality Group. "People have discovered it again," he said.
"Four years of no supply and already a tight market. The sky is going to be the limit for rental rates"
Jeff Morris, managing director of Capital Markets for JLL
Three of the nation's top 10 retail destinations now under construction are all in Miami: the Design District, Miami World center and Brickell City Centre, said Nitin Motwani, principal and managing director of Miami Worldcenter Group. The demand for space remains strong among national and international retailers that are lured to Miami's tourist base, he said, citing Brazilians who arrive with empty suitcases to fill with purchases. Motwani, who was involved in creating Venture Hive, an entrepreneurial shared workplace near downtown Miami, said he has had overtures from developers interested in creating similar sites. "The challenge is financing, because it is not the norm, but it will be in 10 years, " he said.  With only a handful of new commercial projects, a growing economy and an increasing demand in commercial space, the rising popularity of shared office space will change the face of work sites, as millennial entrepreneurs flock to the urban core, including Wynwood, the Design District and Miami Beach.
Forecasts on Miami's Commercial Real Estate
Reis, the nation's most trusted provider of commercial real estate market data, research and analytics, made a forecast for Miami's Commercial Real Estate Sector
Retail Sector
With the bulk of the action taking place in large core are a mixed-use developments, the community-neighborhood center market should remain on the sidelines. Additional declines in its already-low vacancy rate are expected along with rent growth at about 3.0% this year and next. "The outlook for South Florida's retail market continues to be strong, as investors fight to get a piece of the pie no matter the cost," states Cushman & Wakefield.
Office Sector
Reis expects a large excess of demand over new supply in 2014. Vacancy should end the year at about 16.0% while rent growth, doubling last year's increases, runs at about 2.2% on average. The small volume of new space expected for 2015 is not expected to interrupt the progress in occupancy and rents now under way.
Interested in Commercial Real Estate in Miami
For Investment advise or other inquiries contact our Commercial Real Estate Specialist 
David Siddons | david@siddonsgroup.com | +1.305.508.0899
Please fill in your details and David Siddons will contact you

Subscribe!
Get uninterrupted access to our entire articles and blogs database.
Get our

Newsletter

No Thanks
Get the latest news from Miami Real Estate News
Email to a Friend
Recomend this to a friend, just enter their email below.
Your email was sent successfully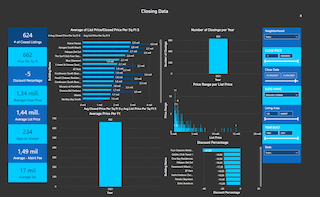 COMPARE WITH CONDOGEEKS

Meet our Team