Investing in Coconut Grove Real Estate – New Pre-construction Condo in Coconut Grove on last high rise waterfront parcel
Park Grove is no longer a pre-construction condo. The entire project is already delivered with Park Grove tower 1 being the last tower that was released last month in August 2020.  The original article was written in 2013 when the condo was just announced. Please refer to the orange button below for the most accurate and up to date information.
Call me for more information on Park Grove Units for Sale at 305.508.0899.
I have represented various buyers and sellers within this project and I know the pros and cons of each tower and each line
Rem Koolhaas and the OMA Architect Group are about to built a new pre-construction condo on the last high-rise development site that will ever be built in Coconut Grove.
The name is known: Park Grove – Click on link for all Details
Earlier this year, the Terra Group, known from the other ultra luxurious Condo in the Grove "Grove at Grand Bay", partnered up with the Related Group and acquired the last waterfront parcel in the Grove. They sponsored a design competition in which teams of high-profile architects had to present their artistic ideas of what to create on the 5.4-acre parcel. The winning design, by OMA,(the Office for Metropolitan Architecture/Rem Koolhaas) shows six slender towers with floor-to-ceiling glass and unimpeded views of the water.
As this parcel in the Grove is the last high-rise development site that will ever be built in Coconut Grove, the Terra Group wanted new and fresh ideas. Pedro Martin of the Terra Group said: "OMA's design was excellent as it relates to having unique residences, maximizing views and connecting to nature."
Features of new Coconut Grove Waterfront Condo (subject to change)
two to three residential towers (Typically, an architect's original proposal is not what gets built, and this development is no different)
Units ranging from 2,500 Sq.Ft to 3,500 Sq.Ft
1 or 2 Units per Floor
Floor-to-ceiling glass
Unimpeded views of the water.
Prices  from $2 million to $4.5 million.
Penthouse units will be larger and have higher prices.
Private elevators
Openings so that light comes in from everywhere — maximizing not just the view but also the light
Interior Design by William Sofield
 Landscape Architecture by Enea
 two-acre sculpture park, and smaller
one- and two-story buildings to house dining rooms, wine rooms, racquetball, lap pools and spas.
These amenities are geared toward primary-home buyers.
The developers are also spending $2 million to create a sales office, designed by Mr. Sofield, that will double as a showroom for the finishes and appliances that will be in the units. They hope to begin marketing the project early next year.
Please fill in your details and David Siddons will contact you

Subscribe!
Get uninterrupted access to our entire articles and blogs database.
Get our

Newsletter

No Thanks
Get the latest news from Miami Real Estate News
Email to a Friend
Recomend this to a friend, just enter their email below.
Your email was sent successfully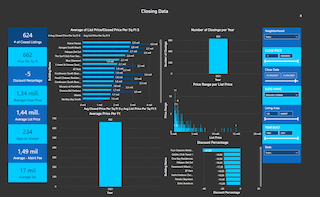 COMPARE WITH CONDOGEEKS

Meet our Team