Relocating to Miami – A Guide to Moving to Miami
April 19, 2017
Moving to Miami? What to you need to know when you move to Miami?
Miami has attracted a great amount of international investors in the last few years as well as people that want to settle in our beautiful city and decide to move to Miami with their families. Besides these foreign buyers, Miami has also been targeted by US citizens, mostly by New Yorkers.
As the David Siddons Group receives many calls on a weekly basis of potential buyers looking to relocate to Miami we decided to create this guide on what to expect when moving to Miami. We also offer specialized blogs on Moving to Miami from NYC or Moving to Miami with a Family.
Relocating to Miami? Find all the information here including a search for Miami properties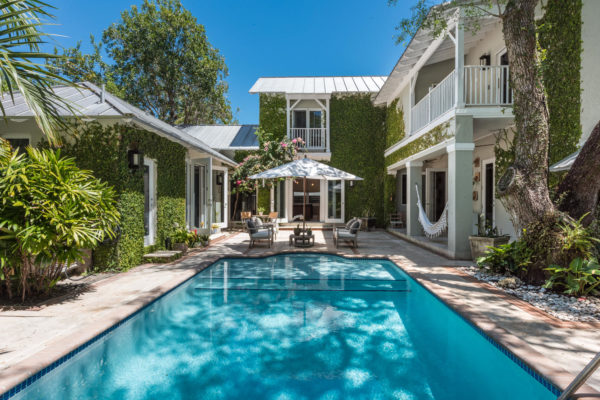 Is moving to Miami a good idea?
In case you are reading this guide you probably already considered relocating to Miami, but maybe you are not yet fully convinced. Some people still have the perception of Miami as a beach / holiday destination and not quite a place to relocate to with your family. Miami should not be mistaken with Miami Beach. The Miami that you see on TV and travel magazines is Miami Beach. The beach is just a part of the greater Miami Dade area and our city has so much more to offer than just sunshine and beaches.
Financial Power House
First of all Miami is a Financial Power House. Being the second largest Financial hub in the US, Miami has a great concentration of international banks. At this moment there are approximately 70 hedge and private equity funds headquartered in Florida. For those with a (potential) career in Finance, Miami is a great place to start or continue your career.
Hub of the Americas and International Head Quarters
Miami is the gateway of the Americas. Many (international) companies have established or are looking to establish their international headquarters in Miami. Miami is the perfect place to connect the South with the North offering a stable currency, well organized infrastructure and multilingual staff. Big international companies in Miami are (amongst others): Diageo, Sab Miller, L'Oreal, Maerks, Burger King, AIG, American Airlines, Cisco, Novartis, Sony, Kraft Foods and Microsoft. With this diversity of industries, there is much potential for those moving to Miami without a job.
Miami offers a great amount of excellent private and public schools. One of the best public schools in the country are located in Pinecrest as well as on the island of Key Biscayne. Coconut Grove and Coral Gables are very desired by families looking for excellent private schools. For parents wondering about their kids safety when moving to Miami; the city is rich in gated communities and some of our neighborhoods belong to the safest in the country with 24/7 police control and neighborhood watches. Read more on relocating to Miami with a family.
Culture and Arts
Miami is investing more and more in the arts. Every year Miami Beach hosts one of the world's most important Art shows, Art Basel. This international event attracts an enormous amount of art lovers from all corners of the world and gets more and more visitors each year. Besides Art Basel, the city of Miami organizes art shows like AQUA Art Miami, Art Miami , Context Miami and the monthly recurring Wynwood Art Walk.
Where to Live in Miami?
Many people are looking to move to Miami but they just don't know where to live. What is the best Miami neighborhood for you, depends on what you are looking for.
Relocating to Miami with a family / Relocating to Miami for schools.
In case you are looking for a single family home with good schools nearby you might want to look at areas such as Coral Gables, Coconut Grove, South Miami, Pinecrest (famous for the A-Rated Public schools) and Key Biscayne. These are high-end residential areas with great real estate options, centrally located near good schools and business centers. Please click on the links to learn more about the safest Miami neighborhoods, the best Miami neighborhoods for children and the best Miami neighborhoods for schools. If you know already where you want to move to within Miami maybe you might be interested in: Relocating to Coconut Grove, Relocating to Coral Gables, Relocating to Brickell or Relocating to Miami Beach.
Relocating to Miami for your job
The biggest business centers in Miami are located around Coral Gables and Brickell. In case you prefer condo living, areas such as Brickell, Downtown and Edgewater will be great to consider. In case you prefer single family homes, the areas of Coral Gables, Coconut Grove, South Miami or Key Biscayne will be your best option
Relocating as a young, (single) professional.
Young professionals without children might prefer to live in a condo in the heart of the action. If this is your case you might want to consider the Brickell or Downtown area (Miami's new heart with many bars, restaurants and a brand new mall) or Edgewater (A newly developed area with many brand new waterfront condos close to Brickell but also close to the Arts and Fashion scene in the Design District and Wynwood). Relocating to Miami Beach will be a great option for those looking for that sizzling nightlife, swanky hotel lounges and a short walk to the beach.
A Guide to Relocating to Miami  – Other Tips when moving to Miami
In case you made your decision and you are moving to Miami any time soon there are some aspects to take into consideration.
The Importance of Credit
An important aspect, especially when you come from Europe or Latin America is the US payment system. In the USA you are very dependent on credit. When you use credit, you are borrowing money that you promise to pay back within a specified period of time. A credit score is a statistical method to determine the likelihood of an individual paying back the money he or she has borrowed. Those who never lived in the USA before, will not have any credit score. This might lead to some inconveniences at the beginning as providers (eg car lease) or landlords will ask for your credit score. Those with non-existing or a low credit score will often be charged more for a certain service as it covers the risk of the provider.  Here we'll explore what a credit score is, how it is determined, why it is important and, finally, some tips to acquire and maintain good credit.
Buying or leasing a car in Miami
Prior to relocation, transportation has been ranked among the lowest on an Expat's priority list. However, it quickly jumps to the top of the list after relocation since many will need a vehicle. Foreign nationals are unaware of the challenges they will face when obtaining a vehicle including their lack of local credit history, licensing and registration requirements.
Our partner, International AutoSource (IAS), has specifically designed programs to meet the needs of the global community for short and long-term assignments.
Go directly to International AutoSource
IAS offers car leasing, financing and purchasing solutions for Expats moving to a foreign country with no local credit history. They also offer a full-service, all-inclusive rental car program to both international and domestic assignees. Through their unique programs, their clients save valuable time, money and resources while their culture of service excellence provides convenience to help ensure a seamless transition.
They are trusted and award-winning experts with over 50 years of experience assisting the global community. They have helped over 40,000 Expats with their personal transportation needs.
Cultural Differences / The Miami lifestyle
Miami's lifestyle is easy going and people are rarely in a rush. Our city is a melting pot of cultures and nationalities that live with the motto of 'work hard play hard'. Miami rarely experiences heavy traffic leading to a very limited commute time and an easier start and end of your working day. Miami equals less stress and more time to enjoy and to spend with family and / or friends on the boat, the beach or any other form of entertainment you might prefer.